From London to Ibiza creating bohemian dream looks
Jessie is a Makeup Artist & qualified hairdresser specializing in bridal Hair & Makeup.
Recently relocated from London to the beautiful Island of Ibiza she now gets to fulfill her passion for creating dream looks for her bohemian brides.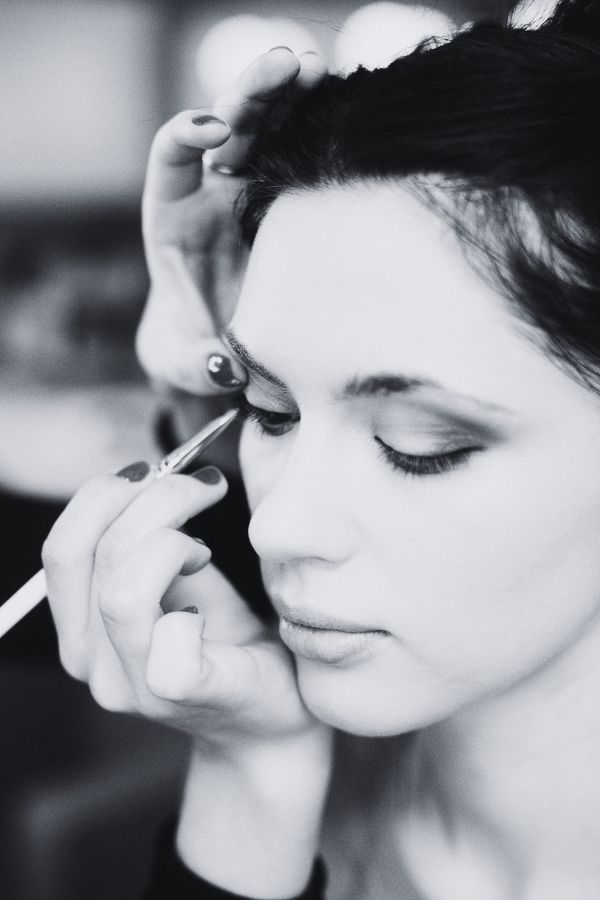 Who am I?
Welcome to my blog! My name is Jessie, and I am a professional makeup artist and hairstylist with a passion for creating stunning looks for my clients. With years of experience in the beauty industry, I have honed my skills to specialize in bridal hair and makeup, helping my brides achieve their dream looks on their special day.

Originally from London, I have recently relocated to the beautiful island of Ibiza, where I am now able to bring my creativity and expertise to a whole new level. My focus on bohemian brides allows me to bring a unique and personalized touch to each of my client's looks, making sure that they feel beautiful, confident, and comfortable on their big day.

Having worked with countless brides over the years, I understand that the wedding day is one of the most important days in a person's life, and my goal is to make it unforgettable. My experience as a bridal hair and makeup specialist has allowed me to develop a deep understanding of the unique needs and preferences of brides, ensuring that every detail is perfect on their special day.

In this blog, I will be sharing my tips, tricks, and experiences as a makeup artist and hairstylist. From the latest beauty trends to insider knowledge on bridal beauty, I hope to inspire and empower you to look and feel your best, no matter the occasion.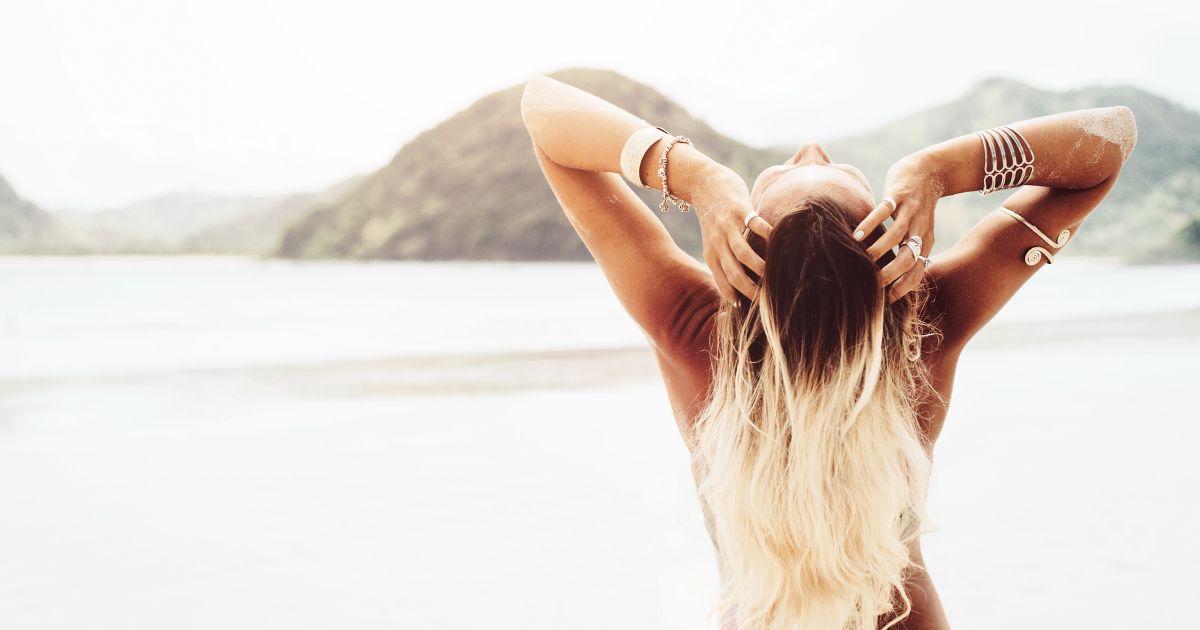 About Bohemian styles
Bohemian style is a fashion trend that emphasizes free-spiritedness, non-conformity, and individuality. It's inspired by the bohemian lifestyle of artists and intellectuals in the late 19th and early 20th centuries, who rejected conventional social norms and embraced creative expression and unconventional living. The Bohemian style is often characterized by flowing fabrics, eclectic patterns, natural materials, and bold, colorful accessories. It's a style that celebrates self-expression, comfort, and a carefree attitude. If you're someone who values individuality and creativity, then the Bohemian style is perfect for you.

Bohemian hairstyle
Bohemian hairstyles are often characterized by a natural and effortless look that reflects the free-spiritedness and creativity of the Bohemian style. They typically incorporate loose, tousled waves, braids, and messy updos that have a relaxed and carefree vibe. Bohemian hairstyles often feature natural textures and are adorned with colorful flowers, feathers, headbands, or other accessories that add a touch of bohemian flair. Some popular bohemian hairstyles include beachy waves, braided crowns, messy buns, and fishtail braids. As a skilled hairstylist, I understand that each hair type is unique and deserves specialized care. That's why I meticulously select the finest tools and products tailored to suit your individual needs. For example, if you have black hair and you have to use a hair dryer for styling, I will choose blow dryers that are recommended by African-American hairstylists, like products recommended by Nala Hale.
Bohemian makeup
Bohemian makeup is all about creating a natural, radiant, and effortless look that complements the Bohemian fashion style. It usually emphasizes the natural features of the face and gives a sun-kissed glow to the skin. Bohemian makeup often includes soft, earthy tones, such as browns, tans, and peaches, as well as pops of bold, vibrant colors, such as oranges, pinks, and reds. It's a makeup style that celebrates individuality and creativity and often incorporates unconventional elements like glitter, metallics, and gemstones. Some popular bohemian makeup looks include a dewy, glowing complexion, softly defined eyes with a touch of shimmer, and bold, statement lips. As a dedicated MUA, I am passionate about selecting products that perfectly match your unique skin type. Whether you have dry, oily, or combination skin, our extensive range of carefully curated cosmetics is designed to enhance your natural beauty while addressing your specific needs.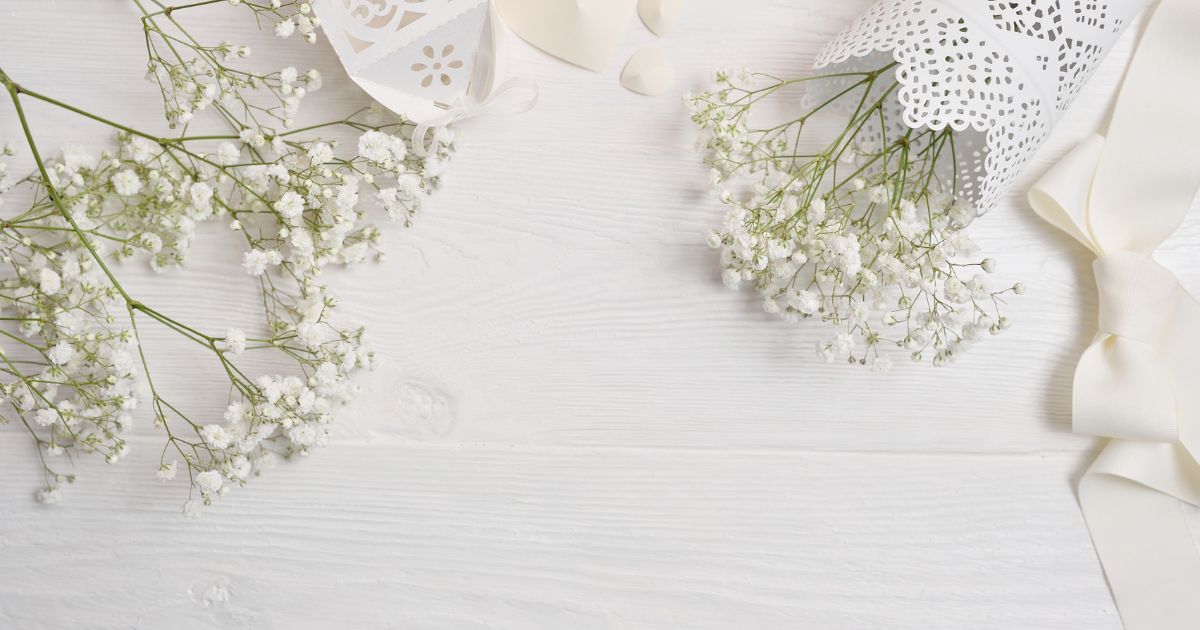 Unleash your Boho beauty
Step into the captivating world of Bohemian bridal style, where beauty knows no boundaries and individuality reigns supreme. What sets this ethereal aesthetic apart is its effortless blend of natural elements, vintage inspirations, and a carefree spirit that celebrates the unique essence of every bride. Gone are the days of cookie-cutter weddings; Bohemian bridal style embraces a world where creativity flourishes, allowing brides to truly express themselves through their hair and makeup choices. From the mesmerizing floral crowns and delicate braids that adorn flowing, tousled locks to the soft, glowing makeup that highlights natural features, every aspect is carefully curated to showcase a bride's inner radiance. The beauty of Bohemian bridal style lies in its ability to transport you to a realm of whimsy and enchantment, where rustic charm meets modern allure. It is the perfect choice for those seeking a wedding day look that captures their free-spirited soul, effortlessly fusing together nature-inspired elements, vintage elegance, and a touch of bohemian magic.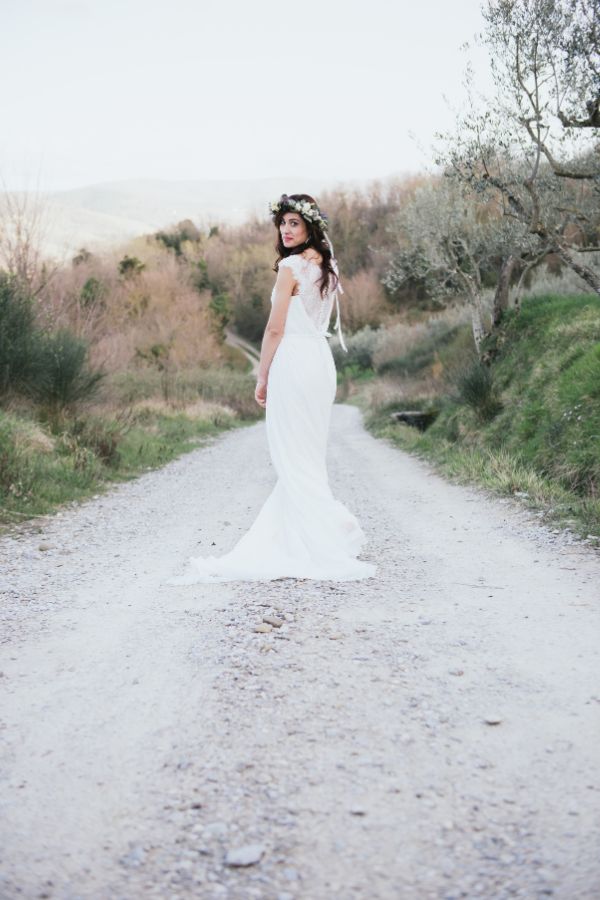 Boho hairstyles
In the ethereal realm of Bohemian bridal beauty, the hairstyle becomes a mesmerizing work of art. Soft tendrils of hair cascade freely, as if kissed by a gentle breeze, framing the radiant countenance of the bride. Delicate flowers, carefully woven into the locks, add a touch of whimsical romance, mirroring the blossoming love that fills the air. The hairstyle effortlessly captures the essence of boho elegance, with loose waves and braided accents intertwining to create a vision of untamed grace. Every strand seems to whisper secrets of passion and wanderlust as if the bride herself is a wildflower dancing amidst a meadow of dreams.

Her hair, a canvas of untamed beauty, tells a story of free-spirited love and fearless individuality. As the sunlight weaves its golden threads through her tousled mane, it illuminates the gentle highlights and hints of copper, adding depth and warmth to her bohemian allure. Each twist and turn of her locks carries an air of effortless elegance, echoing the way her heart beats to the rhythm of adventure. With a wreath of delicate blossoms adorning her crown, she becomes a goddess of nature, an enchanting muse whose beauty resonates with the earth itself. Her hair, like her spirit, is a testament to the captivating magic of the bohemian soul, a captivating blend of strength and vulnerability, of wildness and grace.
Boho makeup
As her fingertips delicately brush across her skin, a sun-kissed glow emerges, echoing the warmth of a summer's day. The bohemian bride's complexion is a canvas of flawless beauty. A whisper of luminous foundation evens out her skin tone, creating a natural yet radiant base. A subtle touch of highlighter graces the high points of her face, glistening like the moon's gentle caress upon the night sky. Her eyes, the windows to her soul, are framed with feathery brows that dance with elegance and grace. With a hint of soft brown shadow, her eyes are defined, accentuating their inherent depth and allure.
A bohemian bridal look would be incomplete without the allure of fluttering lashes. Each individual lash is adorned with a light coat of mascara, enhancing her doe-like eyes and inviting endless admiration. A touch of shimmering gold or champagne is delicately applied to the inner corners of her eyes, lending a touch of whimsy and luminosity.
Moving to her cheeks, a gentle dusting of warm bronzer contours her face, sculpting her features with a sun-kissed glow. A soft, coral-toned blush imparts a youthful and fresh flush, reminiscent of a summer's day spent under the sun's loving embrace.
Her lips, like dew-kissed petals, are adorned with a sheer, rosy hue that harmonizes with the natural beauty of her complexion. A touch of lip balm adds a luscious and plump finish, inviting tender kisses and whispered promises.